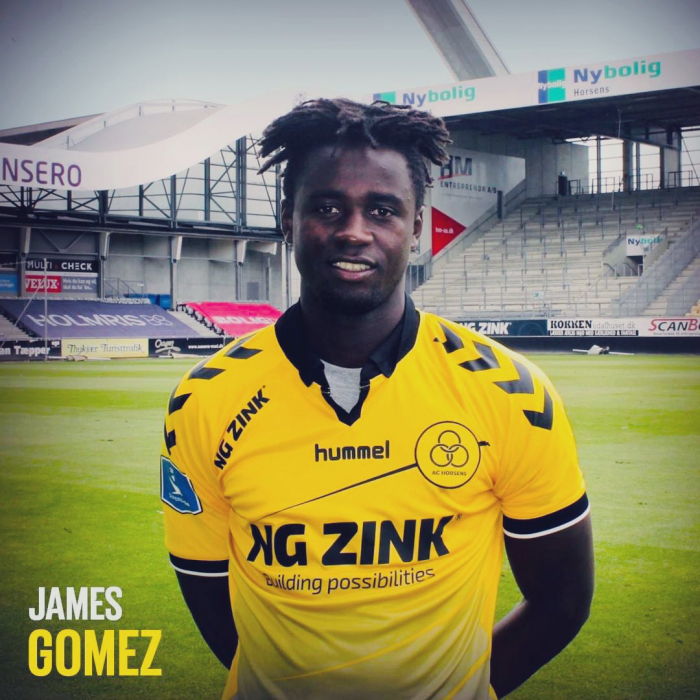 The 18-year-old Real De Banjul player will stay on loan with the Danish Superliga club for another six-month.
James was signed for six-month contract with the Danish Superliga side in January 2020 from Real de Banjul
He is part of the U23 national team in Gambia, and has already shown proof of his great qualities.
"James has great potential and he is a very exciting player who can develop to become really good. The tournaments were quiet when it was all shut down, and therefore we have not had the opportunity to see him in matches for the reserve team, but we may have the opportunity in the autumn, when we hopefully return to more normal conditions. We look forward to working further with him, and it will be beneficial for his development with another six months in our environment, says AC Horsens manager, Bo Henriksen.
James Gomez who is pleased with a contract extension with AC Horsens said that: " It is great that we have agreed that I can continue for the rest of the year, because I am very keen to show my worth to the club. I like my teammates who have been nice to me from day one and I can feel that they are happy that I am here. I want to keep working hard so I can get playing time for the super league team. That's my goal in the first place."
James Gomez played three first-team matches for Horsens last season.