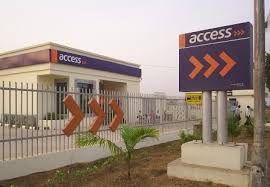 The angry protesting staff including drivers and dispatchers have vowed to stage an "indefinite sit-down strike" if their meetings with the Bank management on Monday and Tuesday fail to produce better results.
The staff are demanding a pay rise with at least 50% of the bank staff to be promoted annually, increment of staff allowances and also for the management of the bank to stop threatening staff.
In a letter obtained by The Point and addressed to the bank's management, the angry staff wrote: "How can Access Bank be called the respected (sic) Bank in Africa when it's not meeting the needs of its staff? As staff of Access Bank Gambia Limited, we work tirelessly every day towards the growth of our organization whilst the management keeps suppressing us." "Imagine you working for the bank for twelve good years with zero savings due to extremely poor salary. We cannot continue to live with debts day in and day out. We can't continue working from hand to mouth in this generation when everything is expensive. Our salaries must be increased to match the industry standard."
According to them, staffs of Access Bank received the lowest salary among the banks in the country. "Just imagine, Transaction Officer 2 (T02) at Access bank receives D12, 000, while, Senior Transaction Officer receive D13, 000 and Executive Trainee (ET) receives D15, 000 of which other banks in the country are paying far better than that."
"The bank lost more than seven (7) of its key and most competent staff who went to search for better career opportunities, growth and better pay scale at other banks. This is as a result of intimidation from the management."
"We want immediate change, and we are tired of hearing "soldier goes, soldier comes" knowing fully well that it takes huge resources and time to train a soldier. For how long does the management want to continue starting fresh? For how long does the management want to keep training soldiers for other banks? This is undone and unfair and we will not condone it anymore," they stated.
"We are also aware that the bank is cheating on certain staff, particularly those in retail operations by paying an allowance of D150 for working on Saturday when other banks are paying at least D300. Those in the IT department work over time every blessed day without overtime pay. This is very scrupulous and unfair and cannot be continued. Despite been unmotivated, these people still work extremely hard to satisfy customers at all times."
"We stake our lives for the bank. Even when we are sick we still go to work. There is no medical insurance at the Bank and sometimes it becomes challenges to even get the needed medications due to the poor salaries. We want an immediate stop to this and demand that the management provide us with adequate medical insurance to cater for us and our immediate families and pay the above mentioned people their dues."
Meanwhile, the bank's executive director and head of Operations, Mr. Dapo Adepoju, who was contacted for comments declined to comment further, saying: "I am not the guy responsible for communication at the bank. I believe your source that gives you the information must be able to give the number of the person responsible for communication at the bank."
The bank's head of Human Resources, Katty Jatta, was also contacted for comments, but decline to comments further.