Edition: Monday, July 13, 2020 at 2:48 PM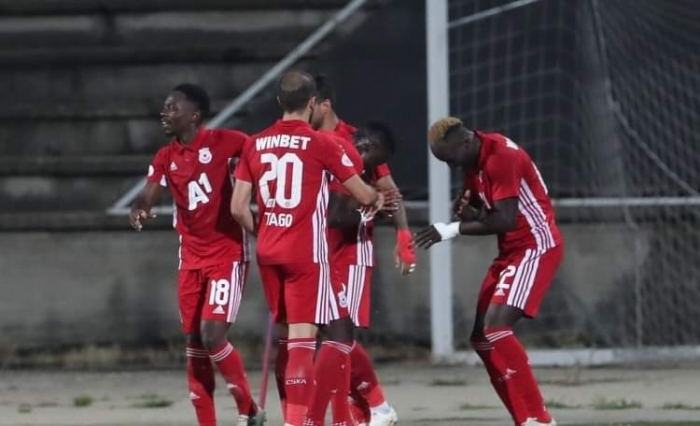 The 26-year-old scored his side winning goal in stoppage time after a wonderful assist from Ahmed Ahmedov to cement CSKA Sofia position in the Europa league tournament.
Lucas Salina opened the scoring for Lokomotiv in the 61st minute just before Tiago Rodrigues equalised for CSKA Sofia from the penalty spot in the 80th minute.
The Bundung-born player has now scored 12th league goals for CSKA Sofia.
The win has moved CSKA Sofia to second position with 50 points, leveled on points (50) with Lokomotiv Plovdiv after twenty-six matches.
Read Other Articles In Sports