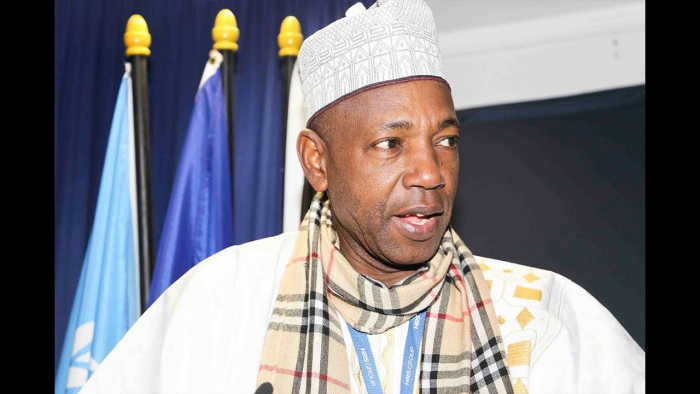 It is designed to assure players in the heritage and art sector of buoyancy in nearest future, as government cares for arts and culture sector.
Hamat N.K. Bah commenting on recently signed rehabilitation agreement of Kerr Batch Stone Circle between NCAC and GIGO Construction Company urged the Centre to do its best particularly on the issue of royalties for artists.
He described it "an area of concern." He noted that copyright is an issue that the sector "needs to work on very hard in 2021 to make sure that artists start receiving some of their royalties. And every effort should be made to make sure that, really, institutions such as radio and TV stations, public places among others using these people's materials make returns so they (artists) can earn something to enjoy their living."
 Minister Bah stressed that it is heartbreaking seeing people using and selling tapes of some artists such as Ifagbondi, the late Bun Jeng while the family is not getting anything as royalty out of it "despite the family has the right to benefit from the work he (Bun Jeng) has done when he was alive."
He added that same goes to many other people in this country as many other music being play today in every radio station.
Bah emphasised that this could have become reality this year but "it is Covid-19 that slowdown work on it."
The minister therefore encouraged Gambian writers to write good plays, stories that can be dramatised and shown on Gambia televisions and cinemas.
"Our own writers can do that while our own artists can play and dramatise it and get it aired in our televisions, which is one of the reasons we're giving financial support to them because people will be happy to watch Gambian movies and dramas that reflect our current cultural, social issues in the country," he expressed.
He reiterated that destination Gambia is a small country and its powers and strengths lie on "our past, how we manage it, how we use it for our future. Our identity is what is important; it is not the size of our continent but the level of our people awareness, what they are, what they represent and their true value. This institution can promote that effectively and across the board."
To crown it up, Minister Bah suggested seed money for the Writers' Association of The Gambia which if possible will help writers through established registered organisation to develop their works and pay back without any interest.