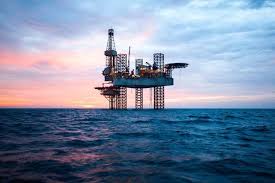 The firm is responsible for drilling activities in the country. The activity has been rescheduled from end of year, 2020 to 2021.
 ****which has responsible for drilling to be rescheduled from end of the year, 2020 to 2021.****
"Similarly, British Petroleum's drilling activities will commence in 2021," President Adama Barrow disclosed in his Nation Address for the 2020 Legislative Year at the National Assembly, Thursday, 17 September, 2020.
According to the President, due to low demand, the prices of petroleum products have fallen. To mitigate the anticipated impact, he said his government has ensured that both heavy and light fuel will be made available country-wide.
Through the ongoing structural and legislative reforms, President Barrow said government will table a bill to create an autonomous Petroleum Commission to further strengthen the regulatory landscape and guarantee regulatory independence for the upstream activities of the sector.
The President disclosed that in collaboration with partners, government has undertaken a number of important projects. And "programmes in this sector, which have been hampered by the pandemic include: the National Electricity Access Projects; the ECOWAS and AfDB-supported Projects; the one thousand, one hundred (1100) schools and health facilities solar project, and the Renewable Energy and Energy Efficiency Installations projects, among others," he explained.
He emphasised that the mining sector is a driving force for employment and availability of raw materials for the construction industry. Nonetheless, he said government has been mindful of regulating it, "based on the regulations for precious minerals, five special mining licences have been granted."
To avoid depletion, he said, "our sand resources, licences are now issued for inland sand mining, while exploitation of sand offshore is being considered."