Edition: Friday, July 24, 2020 at 4:43 PM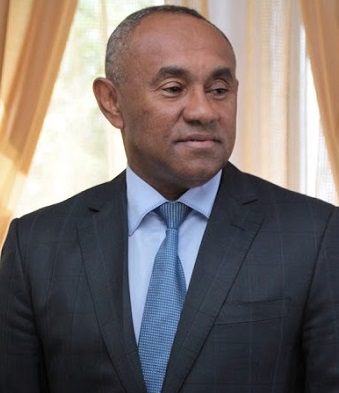 Following FIFA President Gianni Infantino's condolence message on Biri, Confederation of African Football (CAF) President Ahmad Ahmad has also dispatched a message of sympathy expressing his sadness about the passing on the "All Time Best Footballer" of the Gambia.
Writing through the GFF President Lamin Kaba Bajo, Ahmad expressed his sorrowful state upon hearing the sudden death of the former FC Seville legend, saying he was deeply saddened to learn about the loss of the "All Time Best Footballer "of Gambia and the Seville FC legend, Alh. Momodou Njie (Biri Biri) in Dakar.
"I wish to convey, on my behalf and on that of the African Football Confederation, our heartfelt condolences to his family and beloved ones." He described Biri as a true legend whose legacies would never be forgotten.
"In these mournful circumstances, we share with you our most sincere sympathies and support for the loss of a true Legend that will never be forgotten."
The late Alh. Momodou Njie (Biri) was laid to rest on Wednesday 22nd July 2020 at a National Homage at the Banjul Arch.
Source-GFF
Read Other Articles In Sports