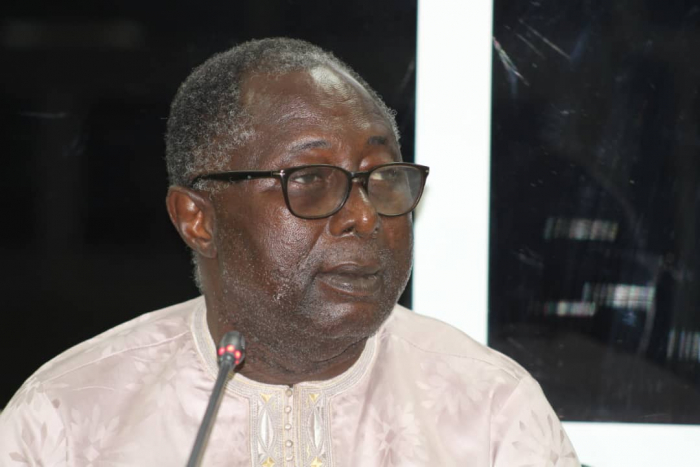 Testifying before the TRRC on Thursday, 11 February 2021, the ex-Justice minister debunked such claim, saying Jammeh had lied against him.
"I know that the power to give necessary advice for an execution is vested on me. The story in the warrant of execution is false and I will tell you that Jammeh lied against me. The document he said I advised him about the execution of nine individuals, is totally false. Jammeh is a pathological liar and doesn't respect the law."
Lead Counsel Essa Faal pointed out to him that he was still in office after the execution, knowing fully well that the act was unlawful.
Jobarteh told the commission that Jammeh took his responsibility and gave it to someone else, disclosing it was the chief justice who was given the responsibility.
He added that he didn't know whether the then solicitor general, Pa Harry Jammeh was responsible for developing the warrant.
He further told the commission that he didn't know how, when and where the inmates were executed. 
When Counsel Faal asked where he was at the time of the execution on the 28th of August 2012, the witness replied he couldn't tell where he was because he can't take minutes of his activities. 
The witness totally denied his presence at the execution of the nine inmates, saying those allegations were a lie against him. He added that he didn't know the manner in which the inmates were executed.
At this juncture, Counsel quoted a statement from an independent media in the UK, stating that Jobarteh said the execution of the inmates must happen even if the whole world combined as one group. However, the witness said the statement is baseless. 
The one time solicitor general further testified that Jammeh would insult all of his ministers for no reason, saying they were all afraid of him.
Dwelling on Jammeh's truthfulness, he said if Jammeh talks to a person, one would characterise him as a brazen and intelligent person in the world because he lies. 
With regard to the PPP demonstration, the former state counsel said: "Investigation was done and I was with the police. Jammeh brought the file to me for advice and said I should prosecute all of them. I told him there is no sufficient evidence in the file to prosecute anyone. He later dismissed me because of that case."
Answering the allegations of his involvement in the tortures of Ballo Kanteh and colleagues after the Farafenni attack, the witness told the commission that he was not part of the investigative panel and did not participate in any torture.
"As claimed, I can tell you I never cut the nipple of Ballo Kanteh and I was not there when he was arrested. I only saw him at some point. He was arrested and his claim that I beat him is false."
He also denied his involvement in torturing Omar Joof Dampha.