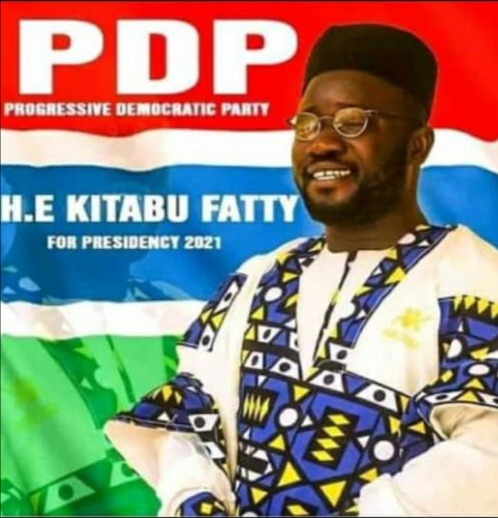 Lamin Ceesay warned that the matter is not a joke.
However, the news was greeted with doubts on social media – with many taking the news a comedy.
In an interview with The Point, Mr. Ceesay said the idea to form a political party in order to join the country's political landscape was conceived after a series of unfilled promises to the people by politicians. These promises, he stated, include rising unemployment among young people and rising maternal mortality.
"Our plan to join the country's political field was under discussion since last year where we sat from time to time and deliberated means of changing the current cries of citizens on economy, social and other important national matters affecting their daily lives."
"Because we have heard a lot of promises made by politicians more especially on youth employment but none of these pledges were fulfilled. Looking at our health situation as a nation, I cannot believe pregnant women still die after giving birth. So this is why we decided to join politics to bring impact on the lives of the citizens," he said.
He warned that choosing their 2021 presidential flag bearer as a well-known comedian must not make people think that it's not a serious cause.
"People must not take us as a joke. Yes, we might not blame them that much because our party flag bearer is a famous comedian that Gambians are not fun of seeing such persons taking part in politics."
Ceesay cited Canada as an example whose prime minister was a comedian before winning elections.
"As I am speaking to you, we are working to formally register the party to the independent electoral commission. And just a few days back, I spoke to the communication officer of the IEC Joe Colley who informed us on all the electoral procedures to follow before registering the party."
"So I can inform you that as soon as every formal procedure is finalised regarding the IEC, PDP as a new party will be formally registered and ready for the 2021 presidential elections,'' he concluded.