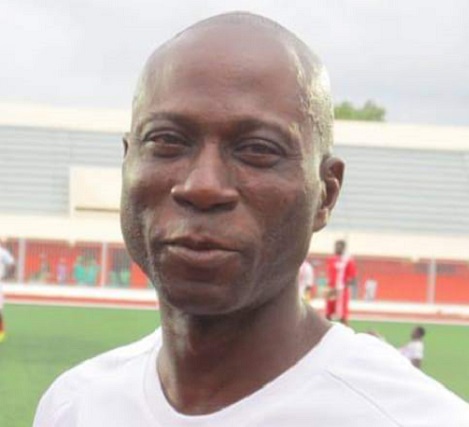 The passing of the former Real De Banjul and Scorpions Captain has saddened the football family in the Gambia and abroad. GFF President Lamin Kaba Bajo said the news of Papa Sarr's passing is devastating. "I am deeply saddened to learn the passing of  Papa Sarr Corr, former Real De Banjul and Scorpions Captain and would like to extend my deepest sympathy to his family and friends at this very sad time". Mr Bajo said the football family is in real pain while joining his former Club Real De Banjul in this difficult period of mourning. " Papa Sarr was a hard working, discipline, focused and well respected young man", Bajo described him.
He kicked off his local football career in the streets of Banjul where he was born to begin playing for Peak Marwick Football Club in the early 1991. He came to Real De Banjul FC in the 1992/3 League Season when former Coach Alhagie Sillah (Honorable) scouted him amongst the new entrants for the Whites helping the Banjul based club won the League Cup in 1993/94 Season although lost to Wallidan in the FA Cup.
Been domestic Champions, Papa Sarr made his debut at continental championship when Real De Banjul played and won Travadores of Cape Verde in the CAF Champions League and proceeded to the next stage of the series but only to be eliminated by Beligia of Gabon 4 nil in the return leg at Libreville.
Sarr had a remarkable stint with Real De Banjul during his hey days with the Champions and thus attracted the attention of former Scorpions Coach Alhagie Sillah who invited him to the National Team in 1996/97.
After a period of training ahead of the Zone Two Championship, the RDB Central defender made the final call to join the Scorpions Zone Two Squad of 1996/97 where he teamed up with Jatto Ceesay, Ebou Sillah, Edirisa Sonko, Samuel Kargbo, Seyfo Soley etc and eventually rose to become captain of the team. In fact, he got his arm band in the game Gambia played Senegal in the Sub Regional Championship having made a stellar performance against the neighbors.
Papa Sarr showed loyalty and faith to his traditional club Real De Banjul FC until in 1999/2000 when he finally hung his boots and retired from football. He nonetheless has never been shy away from Real De Banjul businesses and activities been one of the faithful former players of the club.
Source: GFF