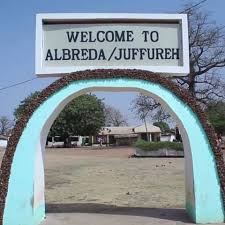 The news that the Juffureh Jetty will be rebuilt without wasting any further time was revealed by the Honourable Minister of Tourism and Culture during one of the West Coast Radio live talk-show programmes called 'The Tourist,' anchored by Ousman Kebbeh and Mamou Suwanneh on Tuesday.
Honourable Bah disclosed this development after few callers had called to complain about the situation of the Juffureh jetty and the behaviour of the tour guides at Juffureh/Albredah villages.
Minister Hamat N.K. Bah revealed that the "contract we (government) signed under the Hakalang Road Project, part of scope of the works is to rebuild the jetty at Juffureh. And the rebuilding of the Hakalang Road Project will be launched tomorrow, Saturday by the President of The Gambia His Excellency Adma Barrow."
Down memory lane, the jetty is located at Juffureh, a village which is not easily differentiated from Albreda by any visitor who visits the community.
However, Juffureh and Albreda villages are one of key places of attraction in the country's cultural historical sites; it is the birthplace of the renowned Kunta Kinteh and also a place where he was captured and moved to Kunta Kinteh Island (formerly known as James Island) before being sent to Goree Island in Senegal and finally to the new world's plantations. Also, it is where Alex Hailey – the author of the popular book 'Roots' all the way from United States of America – traced his roots down to that village in North Bank Region (NBR).
Thousands of tourists visit these two villages every year.