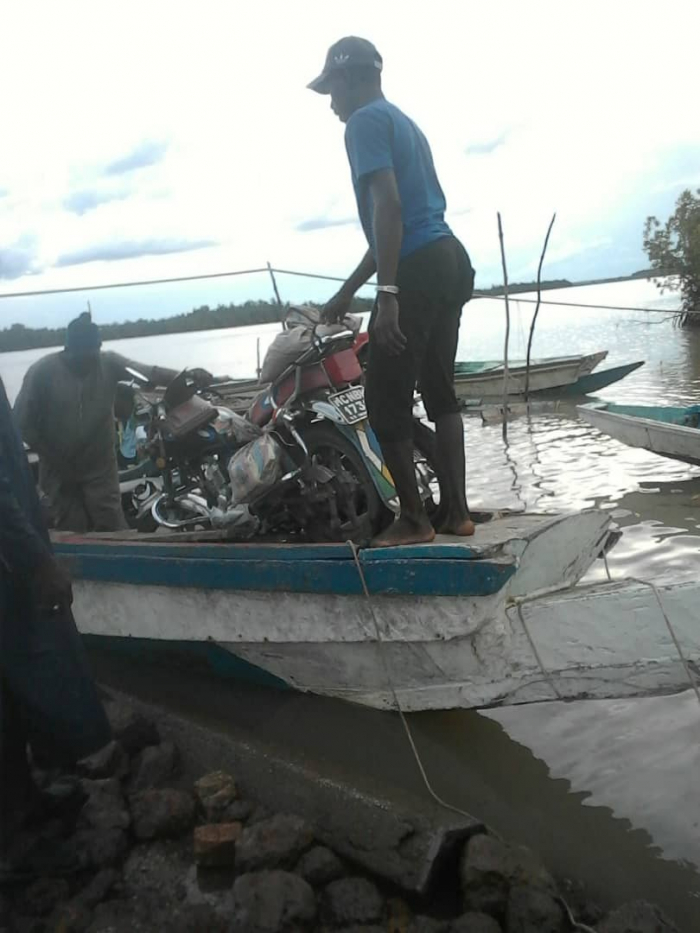 According to them, the crossing point is no more safe for people and goods.
According to them, the ferry has not been operational for a long time thus affecting the lives and livelihood of people within the areas especially people of Niamina who now face a huge challenge in accessing Kaur and Farafenni hospitals as well as other business centers.
The Point Newspaper visited the place but none of the ferry officials was found at the locking to comment on the non-operation of the ferries.
However, regular customers who use the crossing point said the ferry has a big hole under it, adding that the nature of the incline plain and ram are not also good.
The poor state of the ferry has left boat owners with only carrying people, goods and motorbikes.
Customers also complained to boat owners they are over charging them, knowing they are the only option available for crossing.                         
According to them, one boat owner carries more than 5 motorbikes including passengers at one go, which they say is very risky.                  
Customers expressed frustration with the situation and called for immediate action from government in repairing the ferries.
They also lamented the delay encountered at the crossing point, saying for a boat to load and depart, it takes over an hour.