By Fatoumatta K Jallow
Kanifing Municipal Council on Tuesday 6th October, 2020 launched a cold storage facility worth D650,000 for Serekunda Market Women.
The project is funded by the British Embassy.
Talib Alhmad Bensouda Mayor of Kanifing Municipal Council assured Serekunda Market Women of his council's continued support to them. He added that it is part of his agenda to remap the Serekunda.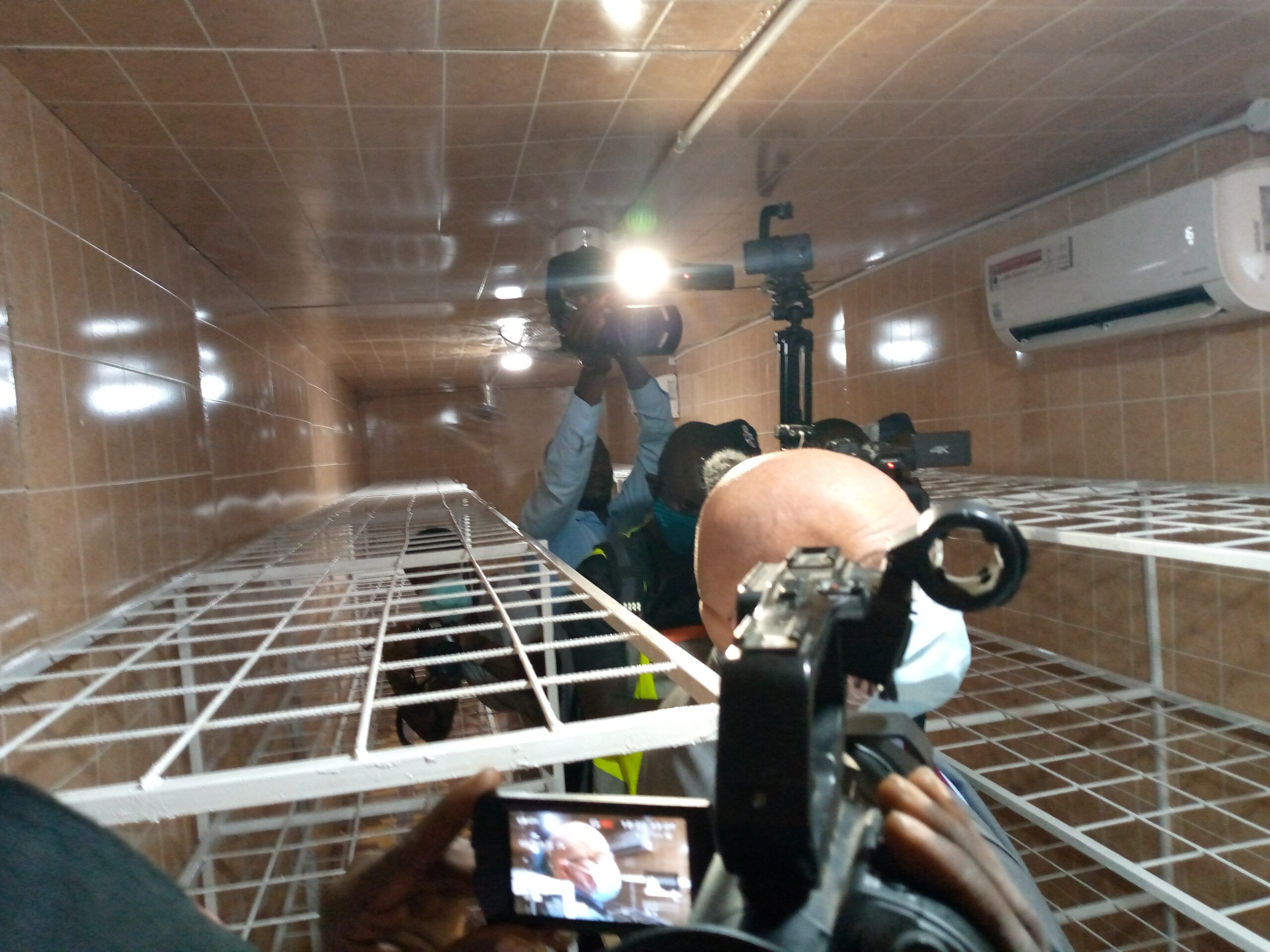 He added that this project and other previous projects are just the beginning of initiatives carried out by his council, adding, 'in 2021 you will see what you have never seen before'.
– Advertisement –
HE David Belgrove OBE British High Commissioner to the Gambia said this project is an important project which is part of their response to the development of the municipality because they understand how COVID has affected the market women.
"We understand that you have lost business because of COVID-19 and this is part of my government's effort to help in the economic recovery of the Gambia from this pandemic".
He said what they like about the project is that it is powered by sunlight which is sustainable.
He assured his embassy's commitment in working with the Mayor of KMC in the project.
Mr Pa Jabbie Gassama Serrekunda Market Vendors' President lauded the initiative, saying vegetable vendors have been yearning for a storage facility for a long time.
This will ease the work for the vendors because they are the backbone of their families.
He further appealed to the mayor to help them with another storage facility which will further ease the work of women selling fish in serekunda market.
He assured them that they will make best use of the storage facility.
Lamin Jammeh Chairman of Councils' Markets said the gesture is the first of its kind in the market's history and that it will be beneficial to the women as their vegetables or fish will not be spoiled due to lack of sales.
He said the storage facility is operated by Solar. He told the gathering to expect more programs in Serekunda because they are coming up with a market expansion program which will develop eight markets in Kanifing Municipality, adding Serekunda Market will benefit from that initiative.
He noted that the projects they plan to embark on will commence soon and that they will be ready in 12 months from now.
Bineh Marong Councilor for Women and Children said this project is funded by the British Embassy and that it will go a long way in preserving their vegetables.
She said: "This is the first cold storage facility for vegetables in any market in the Gambia. "