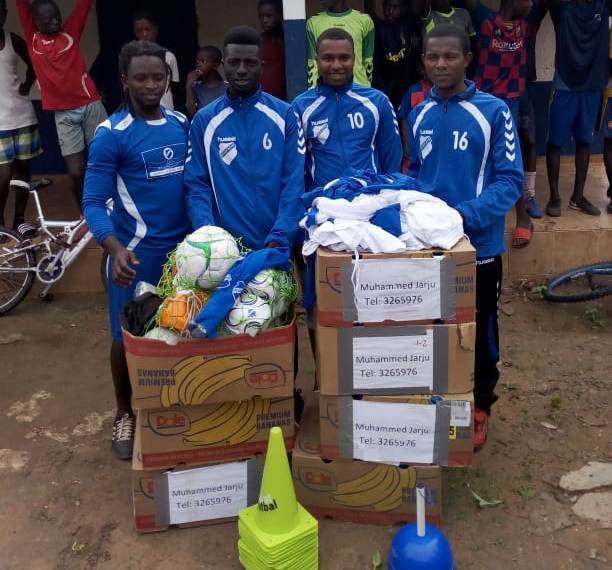 A friendly football match was organised between the Academy and Sky Power football club from Bonto at the Kuloro football field on Sunday.
The donated materials include four sets of jersey, footballs, first aid kits, tracksuits, beeps, gloves and cons.
In March, the football academy organised a tournament named Vision 2020 under-15 young talent football competition which was won by Jola Kunda football club after defeating Future Sky High by 5-4.
Momodou S Bah, founder and team manager of KWT Football Academy appealed to players to be focused in their dreams to become professional footballers, saying the game is not about one's geographical location but his focus and determination.
Mr Bah said two of his players are currently on trials with Brikama United and his intention is to see that young people professionalise football and make the best out of it. "This is all because of the commitment of my boys and the support the academy is giving to them."
While thanking the donors for their generosity to the academy, Mr Bah appealed for more support to enable them realise their dreams.