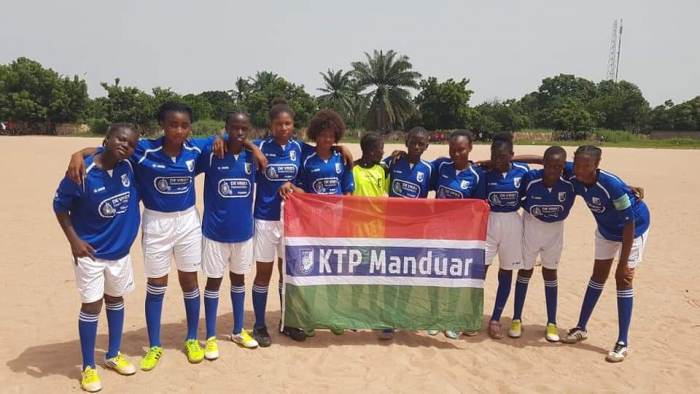 Dominic Mendy made this revelation over the weekend during an exclusive interviewed with our reporter at his Manduar resident ahead of his team's preparation for the big sporting event.
According to Mr. Mendy, he formed the female football team two years ago with the main purpose of promote female grassroots football in Manduar and West Coast Region.
"Since the formation of the KTP female football team in Manduar, the team has participated in two female football tournaments within West Coast Region and as head coach and founder of the team, my aim is to see the team participating in both national and international games," said Dominic Mendy.
Mr. Mendy thanked his team's sponsor Mr. Wiebe Kooiker who is coach and founder of KTP Nieuw Roden female football team in Holland for the support he is rendering to KTP female team in Manduar.
He pointed out that female footballers in the country need encouragement from everybody.
He called on Gambians and non-Gambians alike to come forward and help his female football team and other aspiring female football team for the good of the country.
He noted that his team currently needs footballs, football boots, training cones and beeps, drinking bottles among others.