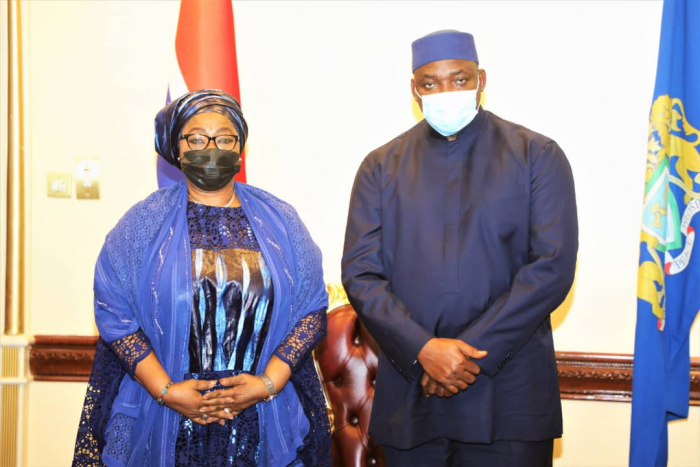 The engagements dotted with colourful ceremonies demonstrate the respect and recognition The Gambia enjoys on the global stage under the leadership of President Barrow.
Since assuming office, the administration's foreign policy is focused on strengthening The Gambia's standing in the comity of nations, which saw an increasing number of foreign governments establishing relations with The Gambia. Bearing in mind the importance of such relations, the President wasted no time in engaging partners in restoring the country's lost glory on the global stage.
Anchored on building international partnerships, peace, security, and development, the Barrow administration continues to explore relations at bilateral levels as well as through cooperation with multilateral organisations. Consequently, The Gambia enjoys reinforced political and financial support from the international community in continuing its democratic transition, building on strong democratic institutions, respect of human rights, rule of law, and sustainable and shared economic growth.
The Gambia's bilateral relations with foreign countries spans decades, some as far back as the Independence era. Even though countries like The Republic of Serbia accredited an Ambassador to The Gambia for the first time, a host of other countries accredited this week all have long-standing and strong bilateral ties with The Gambia.
Diplomats from Guinea Conakry, The Netherlands, India, Bolivarian Republic of Venezuela, Serbia, Pakistan, Russia and the European Union, all in no uncertain terms, expressed commitment to forging bilateral ties with The Gambia based on mutual interest.