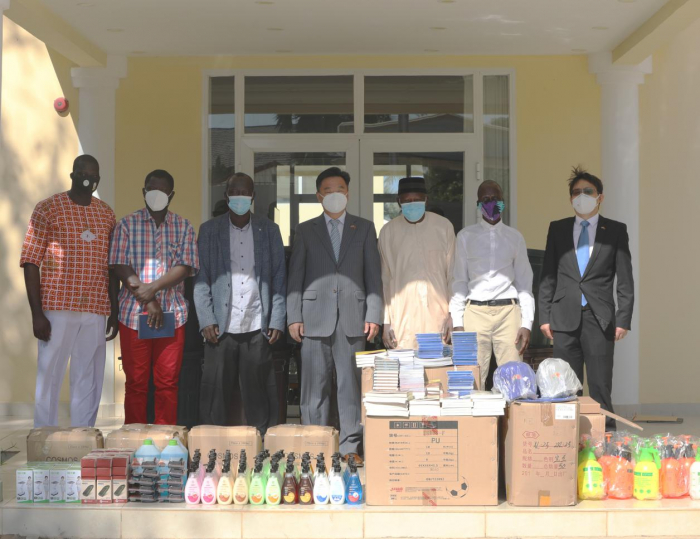 Ambassador Ma handed over to Principal Ceesay a new batch of books and videos for the China Cultural Corner at Nusrat school library, along with some stationery, sports equipment, and health equipment to support the school in preventing COVID-19 and in better carrying out teaching activities.
Ambassador Ma briefed Principal Ceesay on the China-Gambia cooperation in the past years, particularly in the areas of health and education. He said that the Chinese Embassy cares for the development of Gambian education facilities including Nusrat Senior Secondary School, and would like to carry out more interactions with Nusrat in the post-COVID time. Ambassador Ma expressed hopes for the China Cultural Corner to be built into a hub for students and teachers to explore all facets of China and for carrying out various academic activities.
Principal Ceesay appreciated Ambassador Ma for continuously supporting the work of Nusrat. He said that the China Culture Corner was functioning well and helping many Nusrat graduates who wished to study in China learn Chinese language and culture. He expressed readiness to keep working with the Chinese Embassy and to make the Corner better serve students and teachers at Nusrat.