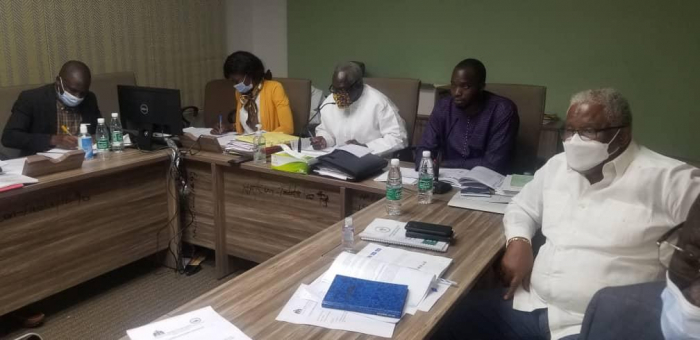 Hon. Momodou Camara, the NAM for Foni Bintang, said he wanted to know if there is real G4 internet in the country. In response, the director of ICT at PURA, Nicholas Jatta, said as far as PURA is concerned, they have a guideline called "Guidelines for the Development of New Technologies" where they encourage innovation, encourage the introduction of new technologies in the country as it is very right for the citizens to have new production services.
He added that inside the development guidelines, it also indicates that any operator who wants to roll out any new technology, the said operator should consult the authority first so that they can do their technical analysis; consumer relate analysis, benchmark it to international standards before giving them letters of confirmation and the green light to start operations, which all the operators did before launching 4G in The Gambia.
Hon. Halifa Sallah, chair of the PEC intervened and asked the authority if they have any means of publication, so that one will know this is the service provider with the 4G so that any claim to 4G that has not received any certification will not be seen as a breach of the law.
Responding to that, Amadou Sowe, senior manager ICT at PURA, said the standards are set by the International Telecommunications Union (ITU), who determines what the technical specifications are for each of the technologies.
He added that if any operator wishes to deploy a service based on a particular technology, PURA uses those standards set by ITU to establish whether the said technology they are using conforms to the international standards which they did before launching the 4G in the country.
According to him, prior to the launching, all the required documentations were submitted to the authority to see if the technology conforms to international standards. All the operators did and that was when authorisation was given for them to install and operate 4G in The Gambia he concluded.