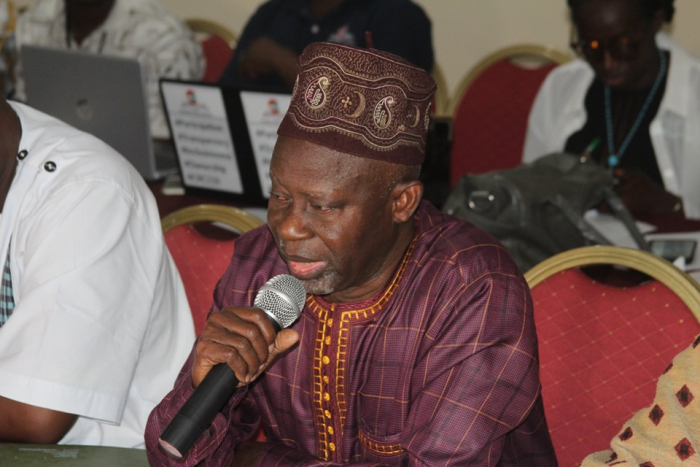 In a press conference held at his residence along Kairab Avenue on Tuesday, Mr. Darboe expressed his utter dismay on the decision to reject the draft.
"The engineered rejection of the draft constitution by the National Assembly on Tuesday September 22nd marks a very dark day in the post-dictatorship in The Gambia," Darboe said.
"I am indeed saddened to address the nation after the Parliament's failure to support what would have been one of the most historic moments for our country and for the consolidation of its democracy."
"The rejection of the Draft Constitution by few individuals has totally disregarded the public and national interest and has taken all from us the opportunity to usher in the new beginning; the new Gambia we all yearned for back in December 2016 when we took to the polls to end self-perpetuating rule."
The UDP secretary general accused the Barrow led government of not prioritising public and national interest.
This decision "highlights the unwillingness of the Barrow led administration to prioritise public and national interest."
Darboe said it is disheartening that all the efforts of the Constitutional Review Commission have gone to waste due to the indifference of the current administration.
It is even more disturbing that the government spent 166 million dalasis to fund a reform process they unjustifiably brought to an ill-fated end.
Lawyer Darboe said people of The Gambia made numerous sacrifices to ensure the country ushered in a new political atmosphere that will be in the interest of all.
He said the commission had put in lots of efforts to seek opinions of Gambians home and abroad in the past few years. More so, he claimed, the draft seeks to establish best practices in other established democracies while considering and reflecting the wishes of the Gambian people.
"Today, our aspirations and hopes for a democratically progress nation have been killed and the change we voted for has been crushed by the same leadership we collectively entrusted our power onto," Darboe said.