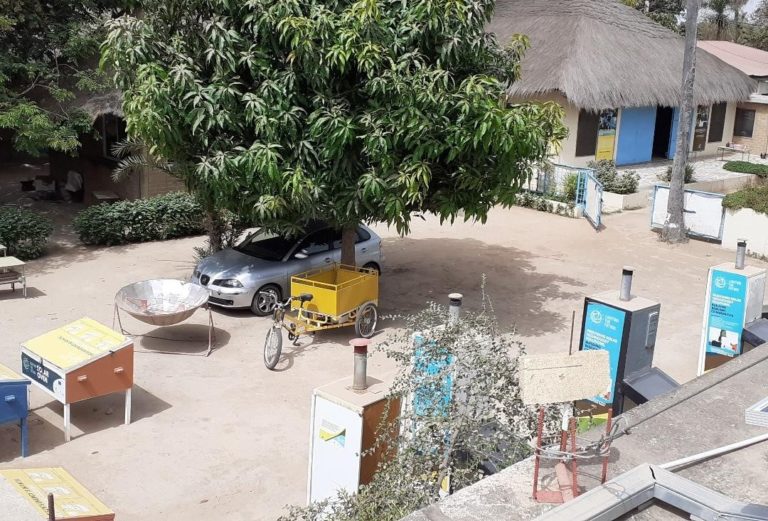 By Madiba Singhateh
Renewable energy systems are rapidly becoming more efficient and cheaper worldwide. Its share of total energy consumption is increasing day by day.
The use of renewable energy is not common in The Gambia as the country continues to use other forms of energy to supply power.
Renewable energy includes wind, air and hydroelectric. It is the energy that is collected from renewable sources which are naturally replenished on a human timescale, such as sunlight, wind, rain, tides waves and geothermal heat.
As of 2019, more than two-thirds of worldwide newly installed electricity capacity was renewable. Growth in consumption of coal and oil could end by 2020 due to increased uptake of renewables and natural gas.
– Advertisement –
In Germany half of its energy comes from Renewable energy a place that has less sunshine in the whole of Western Europe.
In the Gambia, the country has abundant sunshine but cannot utilize even two per cent of its energy needs from renewables such as solar.
It contributes 19.3% to global energy consumption and 24.5% to the generation of electricity in 2015 and 2016, respectively.
Globally there are an estimated 7.7 million jobs associated with the renewable energy industries.
The Government has signed a $161 million solar project with European Union, World Bank and European Investment Bank to provide the megawatt plant with battery storage. It is geared towards providing electricity supply to both health services and schools.
NAWEC, which is the Government's utility tasked with the responsibility to supply electricity and water to the people struggles to provide the services to the people as needed. This is because their generation is not cost-effective.
In The Gambia, the Fandema Association also known as Mbolo is engaged in providing renewable energy. They are also creating jobs from this in which several women earned income.
In 2019, the centre constructed one of the biggest solar installation projects at MRC under a UNIDO Project where they installed 1967 solar panels.
Malang Sambou, the Chairman said their project is a women-centred skill project where they're trying to make sure women get quality education, quality skills with well-specialized equipment that are of high technology. Mr Sambou added they want to help women to get jobs and skills in areas dominated by males.
"We have almost 30-kilowatt combination of wind technology produced by small a wind turbine of 1.5 kilowatts, a solar stand system almost 8.3 kilowatts and a solar grid tide 27.7 watts," he said, adding "So, all together combined you will get almost 30 kilowatts."
The technology is done in such a way that they will have 24 hours energy and three days autonomy of a battery backup for instance without the sun or wind on their batteries. He said the battery backup can run for three days.
He said after generation, they consume the energy. He said that is how everything is prepared so that when they are able to get the public-private partnership especially with NAWEC, they will be able to sell out the energy to them.
He said they have three sources of energy generation which are the solar standalone battery, grid-tie and wind.
"If the sun cannot give us the full energy when night time comes or when there is wind speed of 3.5 the wind mill will start generating energy and this can also be stored, as long as we have the sun the wind will stay off," he said.
He said they generate energy from the sun during the day and the wind when night falls.
Malang Sambou said there are women at the centre who are taught how to use renewable energy when cooking. The majority of women do not use renewable energy when cooking but we introduce renewable energy to them including solar driers, ovens and cookers.
He said they also use energy generated from the sun to do welding to help improve cooking stoves adding that it lacks carbon.
Sambou detailed that after the training women are sent back to their communities to share with their colleagues experiences so that they will appreciate the use of renewable energy as an alternative. He said they have fixed five to six multi-platforms that are functional in all around the Central River Region and one in the West Coast Region in a place called Mamuda.
He said this year through the EU Support they will be doing a multifunctional solar platform at Sinchu Njugarey and KumbaNying in the Central River South each with 5 kilowatt. He added that the two centres will each have a building which will provide sustainable activities.
"We are lucky to have abundant resources like the wind and the sun," he said.
He said 70% of the sun's radiation which reaches the ground can generate over 1000 kilowatt per hour. He added that in other parts of the world, like Europe, only 30% arrives as the sun radiation which can generate over 150 kilowatt per hour.
"They are able to generate more than 50% energy from renewable energy while The Gambia we cannot generate two percent of our energy capacity from renewable sources even though we have more radiation than them," he said.
Mr. Fafa Nyang of the Ministry of Energy and Petroleum said they are partnering with their partners to provide renewable energy to the people. He said they have both regional and continental partners who they are working with closely to provide energy.
He stated that when it comes to energy supply they consider sustainability, availability and reliability. He said they inherited inadequate capacity from the former regime.
He lamented the cost of power generation because they totally depend on hydrocarbon petroleum. He lamented the problem of high transmission losses from the power station up to the consumer.
He said they have the immediate and short term solutions for power generation that's why they have the energy trade between the Gambia and Senegal as well as Karpowership.
He said the middle and long-term plans are to have a permanent power solution including having machines that can run for 20 -30 years.
He said the Jam Project in Jambur which is a solar on-grid power plant funded by the World Bank has the capacity to generate 20 megawatts.