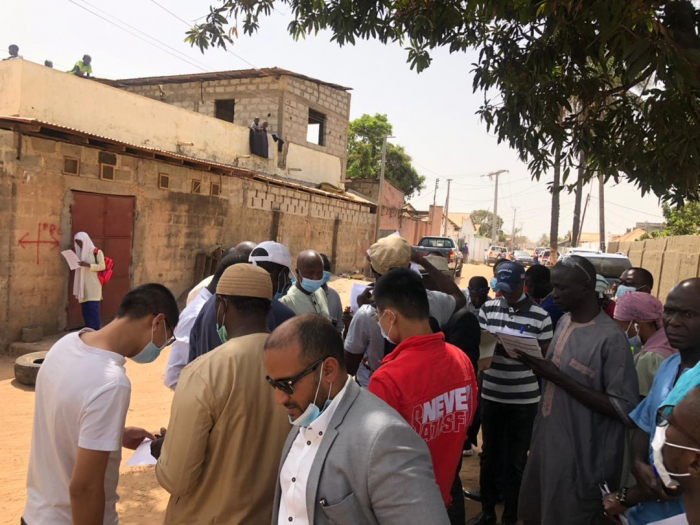 Speaking to journalists shortly after the visit, Ebrima Kolly, project manager, OIC Gambia Secretariat, said the purpose of the visit is to take contractors around and get prepared to start the work, adding that their initial plan was to start in March.
"Now the tender has started, and by mid April, the tender will be closed, then evaluation would come in and then send it back for approval and by April to May for work to start," he disclosed.
"The assurance I will give to Gambians is that these roads will be built," he said, adding that the second quarter will start this year and then 14 months after, they would be completed.
"We are building these roads to improve our infrastructure and the people need it, so let's all join hands together and support each other to get it done," he appealed.
Nfally Fadera, head of Branding and Communications, OIC Gambia Secretariat, thanked everyone for participating in the process, adding that all what "we are witnessing here is the conclusion of a very important exercise as part of our efforts aimed at hosting a successful OIC summit come 2022."
Kebba Trawalleh, National Road Authority (NRA), said as part of the tender process of the 50 kilometers roads project, the tender was launched on 15 March 2021, and today "we are here with more than 15 contractors who bought the bit documents to show them the sites, and today we have gone through all the proposed roads for the construction of the 50 kilometers urban road project."
"We are here with the consulting engineers and they did the design and the preparation of the tender documents, and it's an obligatory for three steps, in order to give the contractors the field of the sites, so that they can prepare a very competitive proposal."
"It is an obligation for us to take them to the sites, so that they see the different conditions on these sites."
For demolition part, Trawalleh told journalists that it is the contractors who would do the actual demolition, but there are many processes to be fulfilled before "we carry out any demolition."
"We have started the process from the design of the consultant, and he has estimated the affected structures that are likely to be demolished, so we have marked them all, and now we are waiting to have the contractor onboard," he said adding that the process would be given to Physical Panning and Department of Lands, then from there, we would have the evaluation for the compensation."
"We appeal to the residents for their cooperation, and the purpose of these roads in addition is to create employment and capacity," he noted."