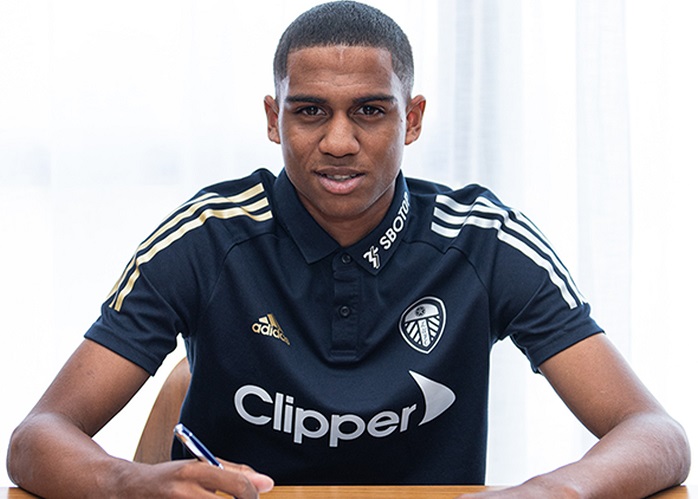 Cody Callum Pierre Drameh, born on December 8, 2001 in London, England is an 18 year old with career beginning at West London Fulham FC's academy.
He sealed a move to newly promoted Premier League side Leeds United for a fee believed to be rise as much as One Million Pounds (Sixty-Two Million Dalasis) playing for the Reserved side.
The right full back impressed in the Cottagers under-23 side last term made 25 appearances for the youth side in all competitions, registering an impressive seven assist and a goal.
Having a Gambian parentage, Cody caught the attention of Scorpions Belgian tactician Tom Saintfiet and no sooner called to the squad in preparations for the Afcon qualifiers that resumes in November, 2020.
Having featured for Fulham U23s two years ago at 16, he as well debuted for the Under 18 during the 2017/18 season where he signed a two year scholarship deal on July 1, 2018. Drameh went on to make his professional debut in the EFL Trophy for the Under 23 in a 3 nil defeat away to Oxford United.
The Right Full back defender can as well swift to the left side of defense been is described as a very quick and adventures modern day fullback who love to get into attacking areas thus making lots of assists so far in his promising career.
Drameh is credited for his love to get the ball and overlap upfront.
Drameh is 1.75m at height a characteristic much loved by Saintfiet equaling fellow defender and Captain Omar Colley at the center back for the Scorpions. Fans believe Drameh will be a great addition and set to be looking to make the Scorpions right back.
The young man will be looking to make into the ranks of Coach Tom Sainfiet's 26 man squad for the double header against Gabon in November's resumption of Afcon Qualifiers.
During his periodic visits to Gambian players across Europe, Coach Tom Saintfiet was instrumental convincing the former England Youth defender to switch allegiance to his ancestral Gambia.
Having noticed the youthful exuberance of the current Gambia National Team with great tactical and managerial approach of Saintfiet, Drameh could not but accept the Belgian's invitation and thus included in the 40 man squad list for the Scorpions week long training camp in Portugal.
Source-GFF