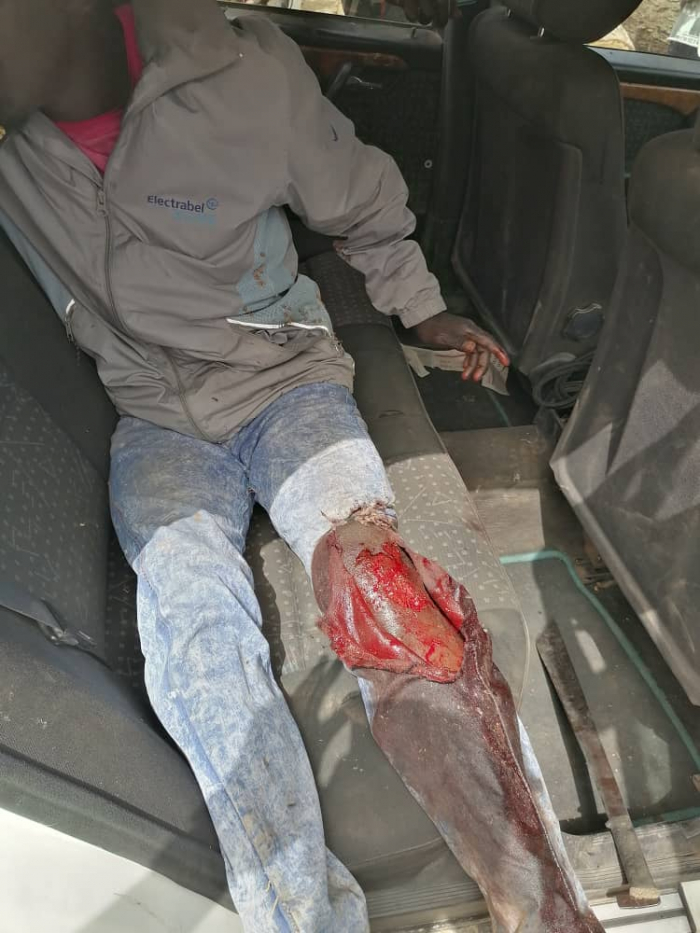 The incident was reported to have occurred in the early hours of Monday morning. The victim, identified as one Omar Njie, a Senegalese national is currently hospitalised at the Jarra Soma District Hospital receiving medical attention from life threatening wound.
Personnel of The Gambia Armed Forces (GAF) including the police and other security operatives in the region have been deployed to Sare Omar, a border village between The Gambia and Senegal.
An anonymous confirmed the development to The Point.
Our source added: "The victim, (Omar Njie) who is believed to be a timber smuggler, was pursued by the Senegalese forestry officers within the Senegal territory. He ran into The Gambian territory where he reportedly met with potential timber buyers, (Gambians) waiting for him to buy timbers."
"The Senegalese forestry officers after arriving in The Gambian territory open fire, wounding Mr. Njie in his knee. They later confiscated nine horse carts, two motorbikes, with one from Gambia and the other from Senegal."
Our source further added that inhabitants of the area have called on the government to help address the frequent problem within the area. They have also urged the government to demarcate the border between Sare Omar in Gambia and its neighbouring Senegalese villages.
It could be recalled that last year, Senegalese soldiers reported entered Gambian territory while on patrol. A video of them went viral showing Senegalese troops clashing with Gambian civilians at the border village of Sare Omar village, an act that sparked outrage among members of the public.