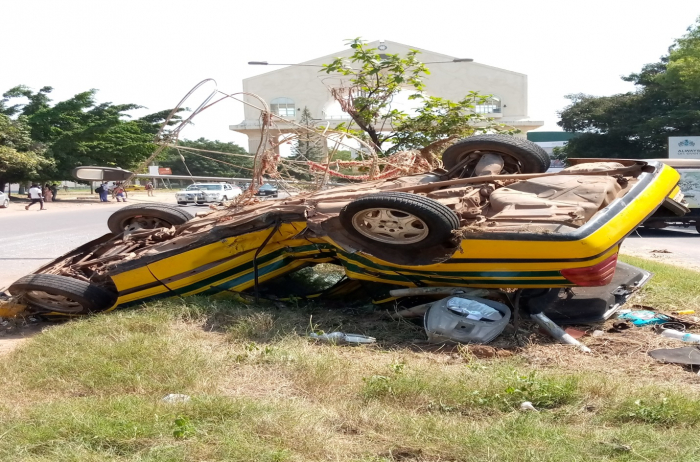 A reckless and speeding taxi driver plying Serrekunda-Banjul crashed and knocked down an electricity pole on Tuesday night. All the passengers are comatose now and on admission.
All were reportedly admitted at Edward Francis Small Teaching Hospital, Banjul.
According to information gathered from passer-by residents at the scene on Wednesday, no one could say exactly the cause of the accident by the Mercedes Benz taxi with registration number BJL 6764 M. But it was confirmed that the taxi driver loaded his passengers from Cooperative Bus Stop opposite Nawec Headquarters in KMC.
"It was the sound and noise from victims and passengers in other vehicles plying the road at night that attracted people to the scene," a resident of Independence Drive said.
The accident happened between the second gate of Gambia High School and the Arch 22 Roundabout (about 120 meters away from both places).
Elaborating on the accident was a relative of one of the victims (a lady) who noted that the least injuries were sustained by her niece who was badly injured in the waist with her tongue cut when the accident occurred.
She however couldn't explain how deep the tongue was cut. But she added that the driver had a very deep cut on the head and other parts of the body confirming that "all the passengers including the driver were seriously injured."
She added that "one among the victims last night was laid on road without shaking."