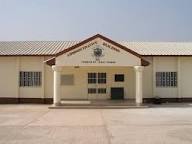 The students in November 2018 staged a protest within the school campus, which led to the establishment of a panel to investigate the then alleged embezzlement, sale of school bus and improper management of the school's infrastructures by the administration.
 This time, it's the VDC and SMC that are dissatisfied with what is happening at the school.
Lamin Demba, chairman of the VDC, recalled in an interview with The Point that after the demonstration by the students in 2018, a panel was set-up to investigate the allegations against the school authorities. According to him, this has also led to the dissolution of the SMC.
Since the dissolution of the then SMC, the newly inaugurated SMC, he said, never received any form of training to fully play their roles and responsibilities towards the development of the school as the school authorities would never allow the involvement of both VDC and SMC at the same time.
"Since we were removed as the SMC, the new set-up SMC that replaces us has never received any training for two years to know their role."
"And the regional education office, the school board and Basic Education Ministry have received series of letters requesting for training but the only reply they get is there was no available fund for the training."
"How can you have a school where our children are learning and you have a school administration that tries to hide any form of development from a committee that also has a role in the development of that school?"He queried.
He accused the principal of selling text books for his own benefits, while stating that funds for the school improvement grants were never directed into the development of the school.
"How can you have a school that is measured 500 by 500 with only one caretaker and a cleaner to take care of the whole campus?, he further queried.
"Normally the entire school campus has to be cleared off from grasses before opening, but you can see the grass have invaded the entire school premises. This is really unacceptable and we must make sure that it's stopped,'' he warned.
Sarjo Jobe, the principal of the school, in response to the allegations, said he was unaware of all the allegations against him as the school head, saying all those is news to him.
"I have nothing to answer as the entire allegations are news to me. If they have anything going abnormal in the school, I think they should first engage the authorities before taking any step," he opined.