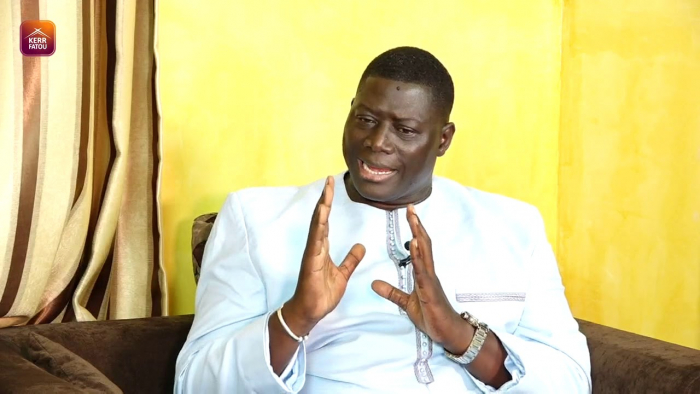 Mr. Taal was speaking on Sunday during an interview with Senn FM radio as he used the platform to clear some doubts and rumour that party leader Lawyer Ousainou Darboe cannot contest the presidential election as UDP party flagbearer due to his conviction.
"We don't see any reason why Lawyer Ousainou Darboe cannot be the presidential flagbearer for the United Democratic Party (UDP). There are many people talking in areas of law but people like us who know and learnt about law don't say anything about it be it in the radios or politics," he said.
He added that, if there is anything that is been written by law and want it removed, then that must be done at the courts. He noted that they are not afraid of the 1997 Constitution which many people think forbids Lawyer Ousainou from being the UDP flagbearer after being convicted.
"Darboe was convicted for political reasons but like I always told people, Gambia is in a transitional period and there are so many draconian laws which efforts have been made to have a new constitution just to change those draconian laws but it till did not yet happen. But also we heard that efforts are afoot again to table the new constitution."
According to Mr. Taal, if you are in a country that has too many draconian laws, this is what always happen like what is currently happening in the country, adding that in such cases, people must always get up and demand for what they want and think is right.
"Ousainou Darboe's conviction came when he demanded for the body of the late Solo Sandeng be it dead or alive. Darboe also told people that he was going out to make such demands and if there was going to be any firing, then he wants the first bullet to come to him."
He added that if all those things happened and they now reached to this stage and that person who was using the draconian laws in the constitution against its people is no longer here, then what was good was to look at ways of changing those draconian laws in the constitution; but that doesn't mean that there are certain portion in the constitution which forbids Ousainou Darboe to contest for presidential election because he was convicted.
He noted that if such things are being heard, then it means that people's understanding of the constitution is lacking.
"If people believe that someone is unqualified by law to be somewhere, then the courts are there to find out those claims if they want to know. We all know how Ousainou Darboe was convicted and again there was an official pardon together with about 20 others."
Fanding Taal revealed that the TRRC was setup to establish reconciliation and unite each other, noting that there are other people who will be paid as compensations for what they encountered which were not true but were based on the draconian laws.
He called on Gambians to look at where the country was before and where is it now. The scale of country's development, he said is what supposed to be everyone's talking point and how we can all come together to be united.
He finally said that if people want to be cleared about the qualification of Lawyer Ousainou Darboe to contest for presidency, then they should go and ask the High Court.
"Even Darboe himself said that there are three reasons which cannot make him to contest for the presidency; which is, if he dies, sick or not select by UDP to be their flagbearer."