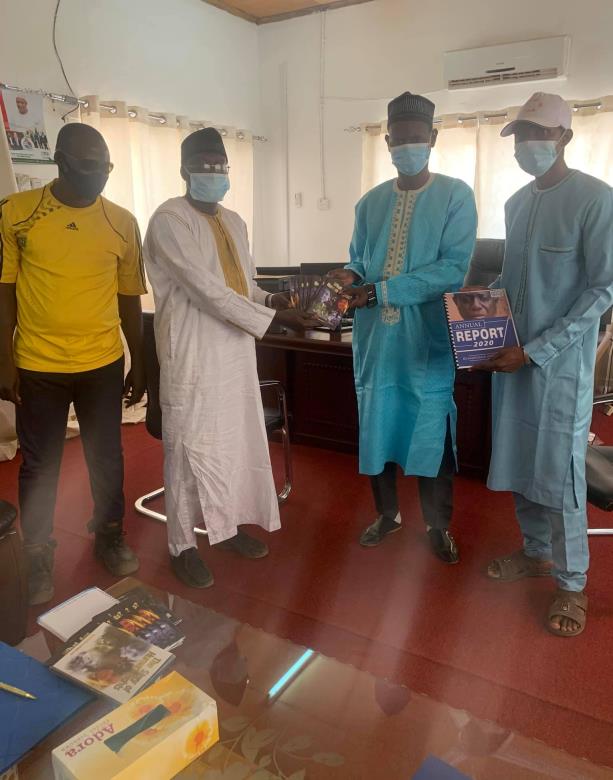 Governor Samba Bah made the remarks recently at his office in Basse during a courtesy meeting with officials of the youth-led NGO.
"We are fully aware of the activities of Beakanyang in the region and I can confidently say that your organisation is indeed credible. In fact, the credibility of Beakanyang is unquestionable and I encourage the leadership to keep up the momentum," he said.
He further commended the organisation for complementing government's efforts in the areas of human rights education, good governance and peace building.
"I'm also very much excited with the recent opening of Beakanyang office here in Basse. Even though you have being around for a while, the opening of the new office will provide people the opportunity to visit your office to access your services," he stated.
According to him, CSOs are critical partners of the government as they help provide essential services and necessary civic awareness among populace.
He finally assured the organisation of his office's continued support at all times for the betterment of the livelihoods of the people of URR.
Speaking earlier, Mr. Nfamara Jawneh, the Executive Director of Beakanyang said they were at the seat of power in the region to brief the governor about their activities and to thank him for his support.
Jawneh also disclosed plans to empower out of school youth and physically challenged girls in the region with livelihood skills.
The team also used the opportunity to present to the governor their 2020 annual activity report.
"We have been following and participating in your activities and we are very much impressed," said Deputy Governor Essa Conteh.
Meanwhile, the delegation was led to the governor's office by a board member of Beakanyang Mr. Fanding Barrow.