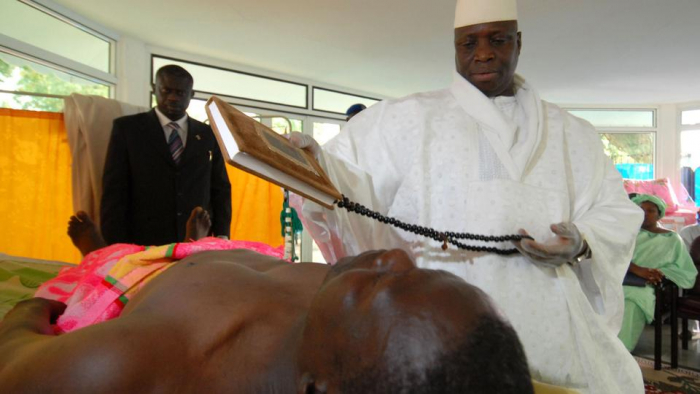 From 1991, the witness worked on HIV related issues and sexual and reproductive health after completing his educational career in the UK.
Since 2004, he left his normal duty to help a group of people that have the HIV infection.
He told the commission that if someone happened to test positive for HIV through unprotected sexual intercourse, they emphasised the need to be part of a treatment care and support group and taken to the service unit for understanding and as well be introduced to Anti Retroviral Treatment (ART).
He added that before a person is admitted to the programme, the patient needs to go through counseling, screening and the understanding of the disease process, the difference in the medications, and the importance of adhering to treatments, and the importance of bringing partners for further investigation, social and nutritional processes and more. 
He said those that took to their drugs and have low CD4 count couldn't infect others.
Giving assessment of the national HIV programme improvement in 2006, he said it was successful and they had treatment care and support.
With regard to the former President Yahya Jammeh's pronouncement to cure HIV in 2007, the witness told the commission that it had a general effect for the national HIV Programme Unit because about 20 people left and joined the president's treatment.
"They left the conventional treatment for the president's alternative treatment because some told us that the conventional medicines just kept them better but couldn't cure them. After a year, some people returned but they complained about some infections, vomiting and diarrhea."
"For those that later returned to the treatment were taken through all the processes. The status of those that returned retested positive for HIV and their health conditions were poor."
He said the promise of a cure by Jammeh was false and he made it clear to the nation on several occasions that there was no cure for HIV. He added that those patients that joined the president's alternative treatment lost all comprehensive management of HIV before returning.